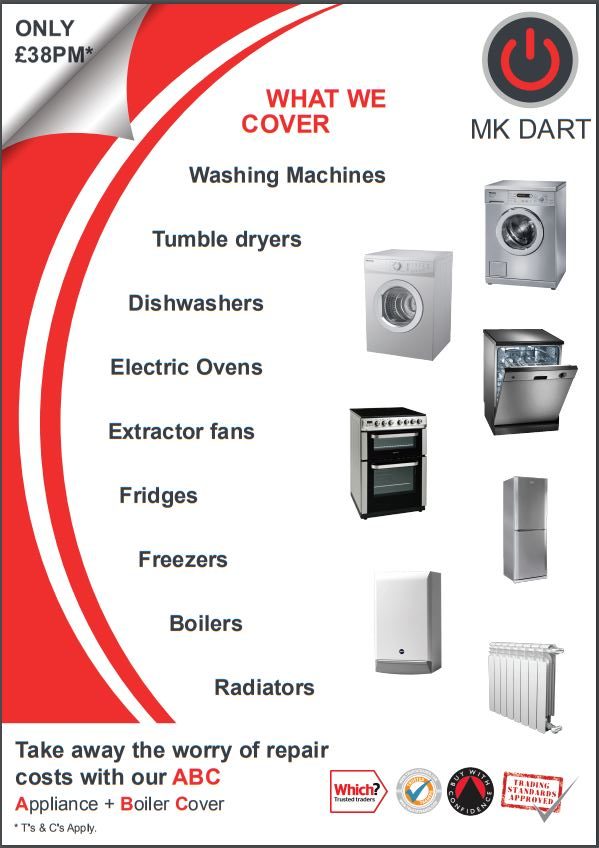 Our service plans are a new and exciting addition to the team here at MK DART.
For every customer who joins our plan we will carry out a free health check on all the appliances that you wish to have included. We will let you know our finding and detail any faults that you might find arriving soon from your appliances. We will endeavour to let you know if any of the faults need sorting in advance and will price up the repair prior to your service plan being accepted.
If you then decide to proceed on completion of the required work we will happily add that appliance to your list of covered appliances.