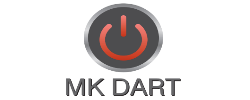 This year is the 130th birthday of Josephine Cochran's genius invention, the dishwasher.
What started as a practical hand operated machine has now become a household essential that can be found in almost every family home.
Josephine Cochran herself went on to build the kitchen empire that is KitchenAid, selling those luxury kitchen items such as coffee machines and blenders that are dotted around your cooking area or, more often than not, left sitting in the cupboard.
The dishwasher, however, has remained a constant – tucked away under the counter ready to take in that pile of dishes you do not want to deal with.
The dishwasher is a household appliance that most of us take for granted, but once taken away, is considerably missed. Busy schedules and daily life leave little room for time-consuming washing up and before long the kitchen becomes cluttered with pots and pans from last night's supper. That's why we're here, to make sure your counter stays clear and your hands stay dry.
MK Dart is your trusted repair company in Milton Keynes and our professional team are on hand to save you from the washing up whenever you need us. Your MK Dart repairman will be fully qualified to fix any dishwasher, no matter what brand or type, so you can be certain that your dishwasher is in good hands.
If you are noticing any of the following and you live in the Milton Keynes area, give MK Dart a call and we will be happy to help;
Water leaking from your dishwasher
Dishes not cleaning or drying properly
Water not draining from the machine
We know how precious your evenings are and we understand how important a dishwasher is to your hectic daily schedule, so make sure you call MK Dart as soon as you notice any issues we will have it fixed for you in no time!